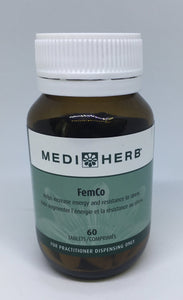 Medicinal Ingredients: Schisandra fruit 6:1 extract (from schisandra chinensis fruit 1.0g) 166.6mg, white peony root 4:1 extract (from paeonia lactiflora root 750mg) 187.5mg and shatavari root 6:1 extract (from asparagus racemosus root 600mg) 100mg.

Non-Medicinal Ingredients: Calcium acid phosphate, cellulose, sodium starch glycollate, hypromellose, magnesium stearate, and silica.
Helps increase energy and resistance to stress.
60 Tablets.